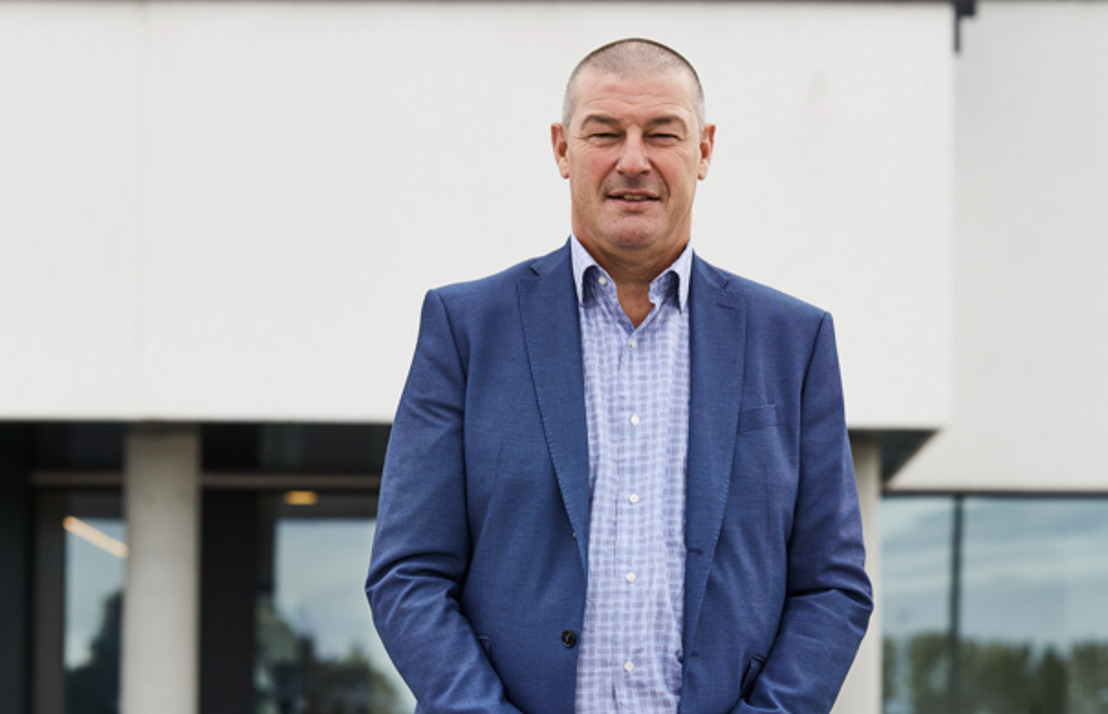 Willy Raemdonck to manage Barry Callebaut's brand-new distribution centre in Lokeren
The man from East Flanders, who has worked for Barry Callebaut for 38 years, takes charge of the chocolate manufacturer's global logistics activities
Lokeren - In 2021, Lokeren will become the new home for the global logistics activities of Barry Callebaut, the world's largest chocolate manufacturer. Millions of kilos of Belgian chocolate will depart from the brand-new Global Distribution Centre (GDC), located along the E17 motorway in Lokeren, to over 140 countries. In 2016, Willy Raemdonck, who hails from Moerzeke, got the chance to be involved in the realisation of the brand-new site. At the end of last year, he was officially appointed site manager at Barry Callebaut's new logistics hub.
'Willy Wonka'
Willy Raemdonck – known in the company as 'Willy Wonka', with a nod to Roald Dahl's Charlie and the Chocolate Factory – started his career at Barry Callebaut over 38 years ago. He began in the production department and then took on different positions in several other departments, including maintenance, supply chain, logistics and even HR. In 2016, Willy was asked if he would like to be involved in the realisation of a new global distribution centre in Lokeren. Construction of the centre began in the summer of 2019, and it will be officially opened later this month. With this new distribution centre, Barry Callebaut aims to further centralise and anchor its global logistics activities in Belgium.
As site manager of the new distribution centre, Willy Raemdonck takes charge of the overall management of the logistics activities and more than 120 employees. Thanks to his almost four decades at Barry Callebaut, he knows the company inside out. His years of experience in logistics and supply chain, and the fact that he is from East Flanders, make him ideally suited to manage the distribution centre in Lokeren.
Willy Raemdonck, site manager GDC Lokeren, says, "In my 38 years at Barry Callebaut, I've already enjoyed loads of opportunities. Thanks to the ever-changing nature of my work, I've gained a great deal of knowledge and skills that I can now apply in the role of site manager. I'm incredibly honoured that the company has entrusted me with managing the world's largest and most sustainable chocolate distribution centre."
The new global distribution centre, which will be known as The Barry Callebaut Chocolate Box, will be officially opened at the end of this month. The company, together with partners WDP and the Municipality of Lokeren, has planned a number of celebrations to mark the occasion.